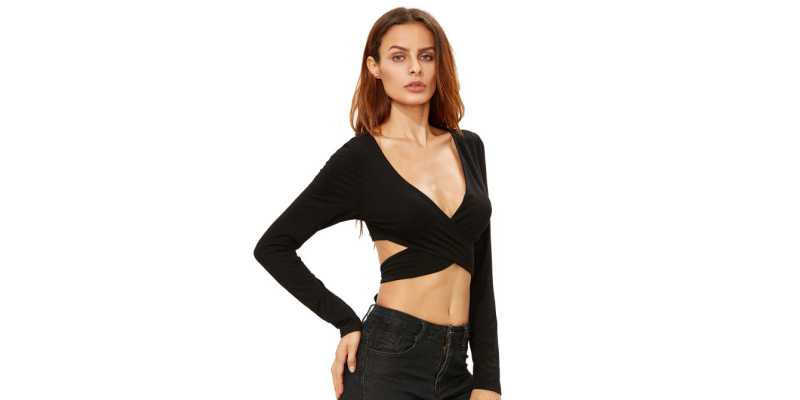 Tummy Tuck Surgery/ Abdominoplasty
Pregnancy and massive weight loss lead to a weakening of abdominal muscles. The skin around your midsection loosens and droops. Other causes that make the tummy protrude are aging, any previous surgery, and heredity. Too much abdominal flab that won't go with exercise and diet is an indication that you should consider tummy tuck surgery in Mumbai. A tummy tuck surgery also termed as abdominoplasty can help you to create a firmer and smoother abdominal profile. It is not a weight loss surgery. Neither it is a substitute for a weight loss or exercise regimen. It is a procedure that eliminates the excess of stubborn fat and tissue to define an individual's abdominal contour. The goal is to achieve a well-toned and flat tummy.
What is Tummy Tuck Surgery?
Abdominoplasty or tummy tuck is a cosmetic surgery to remove excess of tummy skin and fat. It also tightens the abdominal wall muscles. This surgery flattens your abdomen and improves appearance as well as self-esteem. This procedure is also found useful in removing stretch marks to some extent.
Types:
Your surgeon after determining the best option for you may suggest you any of the following tummy tuck surgery:
1. Full Abdominoplasty or Traditional tummy tuck-
Here a horizontal incision is made across the lower tummy between belly button and hips. The second incision is formed around the navel. Excessive muscles are tightened, skin is removed, and liposuction may be done to improve abdominal contour. Skin is removed from above the navel and down to the pubic area that is compromised after obesity, pregnancy and genetic laxity. The belly button is repositioned, and incisions are closed. A traditional tummy tuck is ideal for the patients who desire flatten abdomen both below and above the belly button. Also, it is recommended in patients with the excessive weakening of abdominal muscles and midsection skin.
2. Mini Abdominoplasty
It is less invasive technique. Here in the pubic area, a single horizontal incision is made as low as possible. The excess of skin is removed through the incision, and relaxed muscles are tightened. Liposuction may be possibly done to refine the area. Those who have protrusion and laxity below the navel are ideal candidates for a mini-tummy tuck. It is recommended for slender individuals who are in reasonably good shape but have a small bulge between the belly button and mons pubis and are unable to achieve their aesthetic goal through exercise and diet.
3. High or Extended Lateral Tension Abdominoplasty
You should consider extended lateral tension abdominoplasty if you have an excess of skin on your hips or love handles. It is recommended to address excessive, loose skin after massive weight loss or after pregnancy. The procedure involves a tummy tuck in the front of the tummy. The lift over your love handles is shifted to the side of thighs to improve the shape of hip and thigh area. The effect is stimulated by grabbing and pulling up the skin on your waist sides. A layer of the more profound tissue is used to maintain and support the repair.
4. Circumferential Tummy Tuck ( Belt Lipectomy)
It is done where body lift is required. It is more invasive and is usually done in the patients who undergo gastric bypass surgery or massive weight loss that results in significant loss of skin elasticity. This technique targets full abdomen along with lower back and hips. Here horizontal incision is made that runs across the lower belly all the way to the back on each side ( like a belt). It involves removal of excess of skin from buttocks, hips, central abdominal area and thighs. Also, fat is removed using liposuction. Surplus tissues are removed, and abdominal muscles are tightened. The incisions done is extended to the back. The belly button is repositioned, and then the incisions are closed.
Endoscopic Tummy Tuck-Endoscopic tummy tuck is performed on the patients with little abdominal fat, weakened abdominal muscles and minimum loose skin. In this procedure, a tiny camera that is attached to a thin tube is inserted into the incision site. The resulted scar is least noticeable. This technique is usually employed in those who suffer from rectus diastasis. Rectus diastasis is a disorder that involves abdominal muscle separation at belly midline.
Causes: Reasons to Consider Tummy Tuck
You should consider abdominoplasty for following reasons:
Excess of skin or flab in your abdomen that won't improve with exercise and diet.
Exercise and diet only helped you to lose weight, but your tummy still protrudes.
You have stretch marks on your abdomen.
You carry an excess of weight in the middle section.
Massive weight loss, pregnancy, aging and any previous surgery has made your abdominal muscles weak.
Excess of skin on the tummy is affecting your tummy shape.
Your protruding abdomen makes you feel unattractive and hampers your self-confidence.
You want to restore youthful and flat tummy.
You want to look better in swimming suits and fitting clothes.
Good Candidates for Abdominoplasty
1. Non-smokers- Smoking not only slows down the recovery process but also increases the risks of after-surgery complications. If you smoke, better quit smoking a month before the surgery.
2. Individuals whose weight is stable-The best candidates for abdominoplasty are slender individuals with loose skin and extra fat in the lower abdomen. Obese people with significant intra-abdominal fat are not considered suitable candidates and are asked to lose weight and get slim before considering a tummy tuck. Also, if you are planning a substantial weight loss, you need to postpone the procedure.
3. You should have realistic expectations and positive attitude
4. An individual who is healthy and fit.
5. It is better to consider abdominoplasty once you are done with having children because pregnancy after tummy tuck surgery will influence the outcome.
6. Your candidacy for tummy tuck surgery may also be affected by the scars from previous surgeries.
Treatments Available/ Solution
Tummy Tuck is the best solution to get a taut tummy and improve tummy shape. There are many variations of abdominoplasty designed to target specific issues and certain body areas. The selection of best tummy tuck technique varies from person to person. It depends on factors such as the amount of excess skin, quality of skin, location, the optimum result and patient's body type. Some clients also choose liposuction along with abdominoplasty.
Precautions Before Surgery:
To prepare you for the surgery lab tests and medical evaluation is done. Inform your doctor if you had any surgery in the past or if you have an allergy.
Quit smoking a couple of weeks before abdominoplasty.
Avoid herbal supplements such as green tea extract or garlic supplement and medications that increase the risk of bleeding, for example, anti-inflammatory drugs and aspirin.
Weeks before the surgery you need to begin a regular exercise routine. Fast metabolism and increased muscle mass will fasten recovery.
Keep yourself hydrated both before and after surgery.
Arrange someone to stay with you for the first night and drive you back home.
Before surgery, consume a well-balanced, nutritious diet rich in vitamins and lean protein that boosts immunity and will promote recovery.
Stop drinking or eating anything from the midnight before the surgery.
Remove belly ring or any other jewelry you are wearing before the procedure.
Procedure:
Abdominoplasty surgery may take 1-5 hours. Depending on the extent of surgery the patient may be required to stay in the hospital overnight. The operation is carried out in following steps:
1. Administration of anesthesia- For the patient's comfort general anesthesia, or intravenous sedation is given. Select best doctor for tummy tuck surgery in Mumbai.
Incision-Depending on the type of surgery the incision is made. The amount of skin that is to be removed determines the length and shape of the incision. In a primary tummy tuck procedure, the incision is formed between the belly button and pubic hairline. In full abdominoplasty, a second incision is made around the navel, and if mini-tummy tuck is done then, shorter incisions are used. Through incisions, abdominal skin is lifted, and the underlying weak muscles are tightened. After this excess of fat is removed through liposuction. Also, the abdominal skin is stretched over the incision line, and excess of skin is trimmed. The remaining skin is sutured. Next, the belly button is repositioned.
2. The closing of incisions- Incisions are closed through dissolving sutures, and skin is closed with tapes and skin adhesives.
What to Expect?
After the surgery, the patient is shifted to the recovery room and monitored. You may feel nauseated, disoriented and dizzy as the anesthesia wears off. These sensations will pass after a few hours. Your abdomen will feel sore and tender for a few days. Pain relief medications are given to control pain. For several days you are required to take bed rest even if you return home the same day after surgery. The incision site is covered with dressings to keep the affected area protected and clean. A thin drainage tube is placed depending on the extent of the operation to eliminate the excess of blood and fluid. In 3-14 days the drainage tubes are removed. If non-dissolving sutures are applied, they are removed in 1-2 weeks. To reduce the discomfort, you may be asked to use ointment on your incisions. There may be swelling, redness and bruising that will subside in 1-3 weeks. Until complete healing takes place, you won't be able to stand upright. It generally takes two weeks. Scars will fade over the time. The total recovery may take six months or more, and you can start evaluating the aesthetic outcome of abdominoplasty. After tummy tuck surgery the abdominal contours will become firmer, flatter and proportionate with your weight and height.
The results are permanent, but it won't stop the usual signs of aging. Eat healthily and exercise daily to maintain the effect of surgery. Pregnancy and weight fluctuations may affect the outcome.
*If you had any previous abdominal surgery the result of abdominoplasty will be limited.
Precautions After Surgery
Rest as much as you can for the first few days post-surgery.
Eat light food during the recovery period.
Sleep with head elevated with the help of pillows.
Wear loose and comfortable clothes.
Do not smoke until complete healing takes place.
Walk slowly 4-5 times in a day to prevent blood clots and discourage swelling.
Gradually get back to your routine life after two weeks of the surgery.
Do not take any medication without asking your doctor.
Avoid alcohol for five days after surgery.
Wear compression garments and elastic bandages to minimize the swelling.
Avoid strenuous activity, lifting heavy weights and contact sports.
Depending on the extent of surgery you can return to your work after 2-4 weeks. Better take one month off from work to ensure proper recovery.
Drink 8 to 15 glasses of water in a day to minimize the chances of constipation.
Follow the instruction given by the surgeon on how to manage drains, showering and changing bandages. Also, follow the instructions provided by your surgeon on how to sit and lie to ease pain and discomfort.
COME AS YOU ARE,

LEAVE AS YOU WISH.
Book An Appointment