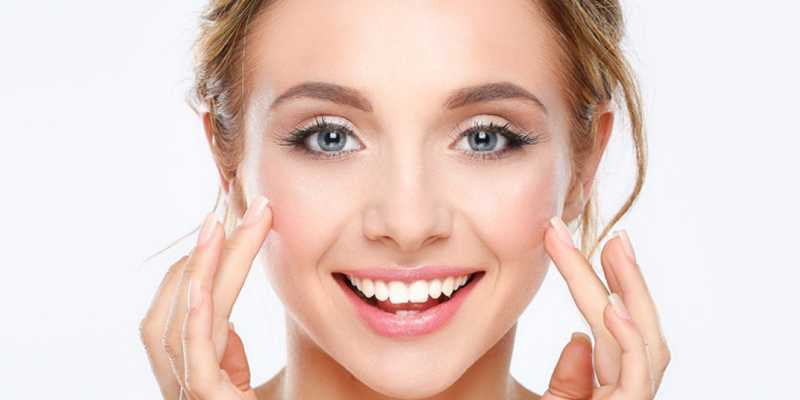 Facelift: Rhytidectomy
Many factors cause loss of youthful facial contours such as age, gravity, sun damage, smoking, stress, heredity, and loss of facial fat.
To improve the face and jaw appearance, reverse the effects of stress and to render a youthful and refreshing impression you may need a facelift.
What is a facelift?
A facelift or rhytidectomy is a corrective cosmetic surgery that minimizes the facial wrinkles and other signs of aging. It gives you back a better version of yourself, improves self-image and boosts confidence. It is the most common aesthetic surgery.
A facelift tightens the hanging and loose skin around the jaws, removes deep creases formed around mouth or nose and eliminates the excess of loose skin and fat in the neck or under the chin. Also, the underlying tissues are tightened.
This procedure may be done along with other cosmetic surgeries such as cheek implant, brow lift, eyelid surgery and forehead enhancement.
Types:
1. Standard, Traditional or Full facelift– This type of facelift involves removing excess skin, lifting and repositioning the skin, tightening the muscles and connective tissue of neck and face. It targets a larger area. The surgeon in this procedure addresses sagging around the cheeks, excessive skin, fat under the chin or jowls and deep creases below the eyes.
A full facelift is more in demand among patients above 50 years of age.
2. Mid facelift– It is done to treat mild loss of skin elasticity and muscle tone and to lift your appearance. This procedure is done to correct the minimal aging signs. It is done to lift and tighten the skin of the face and tissues around the cheeks and below eyes. Very little or no work is done on the neck. The incisions made are shorter but deeper. The recovery time is short. This kind of approach is best for the young patients who have minimal skin laxity and is recommended for women or men in 30's and 40's.
3. Mini facelift– This type of facelift is appropriate to correct mild to moderate jowl or skin laxity. It is done to remove unwanted fat, excess skin and muscles remove. It is less invasive and leaves fewer scars. It targets small areas of the face such as lower cheeks and jaw. The incision made is tiny behind the ear and along the hairline. Recovery time is concise. This procedure is suitable for young patients with early signs of aging.
4. Lower facelift– Lower facelift targets the bottom one-third of the face to remove the jowl, enhance jaw, lift the sagged mouth corners and minimize deep nasolabial folds. The incision is created along the patients hairline and ears.
It is suitable for all age group.
5. Thread facelift– It is a minimum invasive procedure that can be performed even without anesthesia. It leaves almost no scars. In this procedure, the surgeon lifts the underlying muscles with the help of tiny stitches. The entire process takes only 1-2 hours. It is suitable for patients in 30's or 40's in need of minor facial adjustments.
Causes: Who Should Plan For Facelift Surgery
Rhytidectomy is done for aesthetic purposes to minimize following signs of aging in face and neck:
Sagging due to relaxation of the skin
Fat has disappeared or fallen
Deep creases or fold lines between the corner of mouth and nose.
Tired look
Jowls in jaws and cheeks
The lost definition in the chin area and neck
Excess of fat and loose skin of the neck gives a double chin appearance.
Wrinkles and deep lines have developed as a result of loose and sagged facial muscles.
Loss of facial muscle tone and elasticity
Treatments available/Solution
1. Anti-wrinkle injections — It is a neuro-modular that is injected into your muscles. It temporarily relaxes the muscles. Dermal fillers are injected to restore the volume of falling cheeks and jowls. As muscles cannot contract, wrinkles are not formed. These injections are used to treat wrinkles and fine lines between forehead creases, eyebrows, and upper face. The result is visible in 3-7 days and lasts for 3-4 months. It may cause temporary muscle weakness, irritation, redness and swelling at the site of injection.
2. Dermal Fillers– Dermal fillers are done to restore the volume of falling cheeks and jowls. It fills the space and lines and plumps them to increase volume. Most commonly used Filler is hyaluronic acid. Mostly dermal filers are used for lower part of the face. It is also used to fill indentation due to scars. Although the results are immediate, they are temporary and need to be maintained in every 6-9 months.
3. Fat transfer– Fat from another area of your body is grafted and re-injected in the face to add volume. Fat transfer mostly addresses crow's feet, laugh lines, acne scars, sunken cheeks, and depressions on other sunken areas of the face. The chances of allergy or reaction are less because fat of your own body is used. It gives a natural look. Results last forever. However, it is a very time-consuming process.
4. Laser lifts– Laser lifts utilize laser energy placed beneath the skin to create a controlled injury that tightens the skin and melts away the fat. A tiny incision is made behind the ears and under the chin to thread the laser under the skin. This procedure is ideal for neck and lower face. The results are very long-lasting.
5. Rhytidectomy– Nonsurgical treatments won't give you the satisfactory and long-lasting effect as rhytidectomy. Facelift surgery is usually carried as an outpatient procedure by a cosmetic surgeon.
Precaution Before Rhytidectomy or Surgical Facelift
For pleasant and safe rhytidectomy following preparations are done:
To verify your health, your surgeon will take your complete medical history. Physical examinations are done. Tell your surgeon if you had any surgery in the past or if you are presently taking any medicines. Depending on your health condition it will be decided whether you are a candidate for a facelift or not.
Rhytidectomy is not recommended for those who have serious medical issues. Patients with diabetes and high blood pressure are also at the risk of complications.
Stop taking alcohol a week before surgery as alcohol interferes with anesthetic medicines.
The night before surgery have a light meal. Do not drink or eat anything after the midnight before surgery.
While brushing your teeth or rinsing your mouth in the morning do not swallow water.
Take rest the day before surgery.
A week before surgery stop taking medicines and herbs that increase the risk of bleeding. Ask your surgeon for the list of medicines you should take or you should avoid.
Do not wear makeup on the day procedure is to be done.
If you smoke, quit smoking a few weeks before the surgery date.
Arrange a friend or a family member to drive you back home after the surgery and to stay with you for the first night.
Procedure:
Rhytidectomy is done in following steps:
Administration of anesthesia– Local or general anesthesia is given. The doctor will recommend which is best for you after evaluating your health and type of facelift.
1. Incision– Incision is made according to the facelift choice. In a traditional facelift, the incision made is long and runs along the temples, hidden in the contour of ears, in the hairline, around the earlobe and down to the neck. If an excess of fat is to be removed or the muscles in the neck need smoothing, a tiny incision is done under the chin. Through the incision, the fat is removed or redistributed from the jowls, face, and neck. Also, the underlying tissues are repositioned. Most commonly the deeper muscles and layers of the face are lifted. Excess of skin is trimmed, and the uplifted contours are redraped with the skin.
In Limited incision facelift shorter incision is made at the temple and close to the ear. Sometimes incision may also be made under upper lip or with the lower eyelid.
In neck lift, the incision begins in the front of the earlobes wrapping behind the ear and then ends behind the ear in the posterior hair. Through the incision, loose skin under the chin is removed, and sagging jowl are tightened.
2. The closing of incision– With the help of tiny sutures, an incision is closed. Mostly the stitches dissolve or are removed in a few days. Skin glue is also used by some surgeons to seal the incision. After the healing takes place, the incision lines are concealed within the hairlines and in the natural contours of face and ear.
Depending on the type of surgery the whole process takes about 2-4 hours to complete. You may go home the same day. However, many people prefer spending the night in the hospital.
* New methods that are modifications of a traditional facelift are being developed to improve the cosmetic procedures. Endoscopy facelift uses a small camera that allows smaller incision. It causes less injury to the tissues and ensures fast recovery.
*Liposuction can be done as part of rhytidectomy or as a separate process to remove fat deposits on the face.
Precautions after the surgery

Avoid smoking for a few weeks after surgery. Smoking may make your scarring worse as it causes tissue death.
Cold compress to relieve bruising and swelling. For the first 48-72 hours apply icepacks every hour for 15 minutes. After 72 hours warm and moist packs are used to alleviate bruising.
Keep incision and bandages as dry as possible. Follow the instructions suggested by the doctor regarding washing and bathing.
Incision needs to be cleaned three times in a day with 50 percent hydrogen peroxide and 50 percent sterile water solution with the help of Q-tips or cotton. Apply recommended ointment after cleansing.
If you wear glasses, pad the tips behind the ear with cotton to avoid pressure on the incisions.
Avoid strenuous activities, lifting a heavyweight or bending for at least one week after the surgery.
Follow the diet instruction given by your doctor. For the first few days, a liquid diet is encouraged followed by soft diet for a week. Drink lots of water to keep yourself hydrated.
Avoid excessive talking and vigorous chewing for the first-week post surgery.
Avoid bumping or hitting your head, neck, and face.
Protect your face from sun damage and pollutants. Cover your face with a scarf before stepping out.
Keep your head elevated while sleeping with the help of pillows.
Take the pain medicines as prescribed by your doctor.
What To Expect:
After the surgery, your face is bandaged sparing your eyes, nostrils, and lips. In 1-2 days the dressing is removed. In case a drainage tube was placed it is removed in 1-2 days. If non-dissolving sutures are applied, they are removed in 5-10 days. Swelling and bruises are common after the surgery and will take a few weeks to fade. Your face may feel stiff and skin dry and rough for a few days. Scars are disguised in natural skin creases and hairlines and as the time passes they fade. Complete recovery takes 2-3 weeks. You may get back to your regular activities after 2-3 weeks of facelift surgery. Rhytidectomy correct facial flaws and signs of aging. The effect lasts for 10 to 15 years. You may require non-surgical procedures such as Dermal filler, Laser treatments and Anti-wrinkle injections to maintain the effect. Also, maintain a stable weight to make results look best.
*Facelift cannot change your fundamental appearance and also cannot stop the process of aging.
COME AS YOU ARE,

LEAVE AS YOU WISH.
Book An Appointment