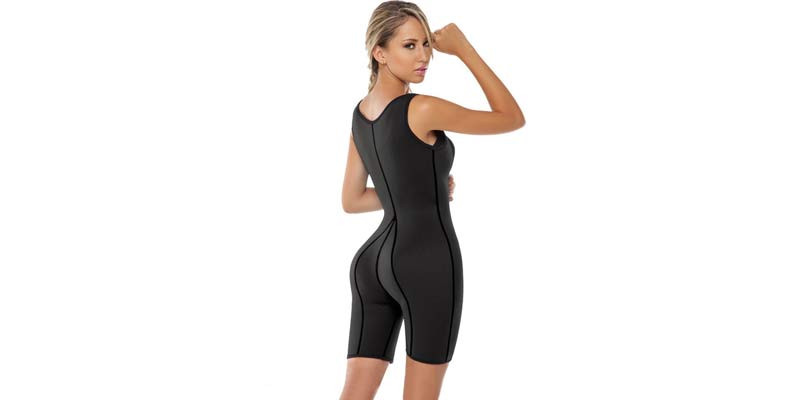 Belt Lipectomy
On gaining lots of weight, skin stretches with time, and if you lose weight afterwards, your skin is not left with enough elasticity to get back to the original size. This results in extra skin creases, tissue folds and love handles around your lower back or belly. To get back to shape you may need a belt lipectomy.
What Is Belt Lipectomy?
A belt lipectomy is also known as 'Lower Body Lift'. It is done to correct sagging skin and lose hanging fat from around the patient's waistline that follows a massive weight loss, natural aging or weight fluctuations. It sculpts, tightens and reshapes thighs, hips, abdomen and buttocks. A belt lipectomy is also an ideal surgery to remove loose skin that causes mobility restrictions. A lower body lift may precede or follow upper body lift.
Causes/Why To Consider Belt Lipectomy
Below are the reasons to consider belt lipectomy:
You have undergone drastic weight loss through dieting or have undergone bariatric surgery.
Patients with cellulite below the waistline
To treat excess of skin along the lower abdomen
You are frustrated with your appearance
Loose and wrinkled skin around buttocks and thighs
Relaxed abdominal muscles.
You are left with loose skin after pregnancy
Aging has lead to skin laxity
There is a relatively thin layer of fat below your loose skin.
Other than aesthetic reasons belt lipectomy is also indicated if excess skin folds are causing problems such as:
Swelling rash between groin skin folds.
Trouble or discomfort while urinating, walking or having sex
Ideal candidates for Belt Lipectomy
Non-smoker
A patient with a stable weight
No further weight loss is expected
Females who are done with having children
You are ready to accept circumferential scar around your waist which is very thin and hidden in the bikini line.
Clients in good health.
You have a realistic expectation, mental stamina and positive attitude.
Candidate should have a healthy diet routine as protein deficient diet may interfere with healing.
*Belt lipectomy is not advised for about two years after the start of any drastic weight loss program so that skin gets time to shrink as much as it can and nutrition is optimized as well as stabilized.
Treatments Available/Solutions
1. Liposuction along with the lower body lift- For best possible contour liposuction is done in addition to belt lipectomy.
2. Further weight loss before belt lipectomy- The result is affected if there is an excess heaviness in buttocks and thighs after belt lipectomy. Thus your surgeon may advise you to lose weight or go for liposuction to slim down the buttocks or thighs before undergoing lower body lift.
3. Inner thigh lift or Abdominoplasty with lower body lift- Lower body lift is combined with abdominal contouring or abdominoplasty. It may also be combined with inner thigh lift if abdomen contouring is not required or in case abdominoplasty is already done.
Precautions Before Belt Lipectomy
Pre-operative instructions to prepare you for circumference lipectomy are:
If you are overweight, better lose weight to get Optimum results. This will also minimize the chances of complications.
Before the surgery, your surgeon will evaluate your health condition to determine if your body is fit for belt lipectomy. This includes physical examination, recording your medical history, acknowledging your present health condition and lab tests.
Stop taking blood thinning medications and herbs from 3-4 weeks before the surgery
Stop alcohol consumption from 5 days before the surgery
From two weeks before the surgery start taking 1gm vitamin C daily to fasten healing.
Try to rest as much as possible before the lower body lift
Stop smoking from 4 weeks before belt lipectomy
Stay hydrated
Do not drink or eat anything from 8 hours before the operation is to be done
On the day of surgery do not wear any jewelry, makeup or even contact lens.
On the day of belt lipectomy, wear loose clothes.
Arrange someone with you to drive you back and stay with you for the first night.
If you fall sick or catch cold or fever the day before surgery, inform the hospital staff. The doctor will evaluate your health condition and will decide to carry with the procedure or postpone surgery.
The procedure:
Mostly belt lipectomy is a combination of three essential methods:
1. Extended tummy tuck
2. Lateral thigh/waist lift
3. Buttock Lift
The procedure is almost similar to extended abdominoplasty except the fact that the incisions are made just above the vertical space between the buttocks (above the upper area of gluteal cleft). The incision runs all the way to the middle line of the back. This procedure can also be done with the patient lying on the stomach and then he/she is turned onto the back. Depending on the extent of surgery the whole procedure may take 4-8 hours.
Below are the steps:
1. Anesthesia
For patient's comfort general anesthesia is given in most of the cases. Local anesthesia in conjugation with intravenous sedation is also an option.
2. Incision
Circumferential incision is created that extends around patient's torso. The incision runs around the body to remove excess of fat and skin from abdomen, buttocks, thighs, waist and hip.
3. Removal of excess skin, fat and repositioning
Through the incision excess of fat and skin is removed, repositioned and tissues are tightened. The patient is positioned on their side or the tummy. The remaining skin in thighs and buttock is pulled up, and the underlying tissues and skin are suspended and tightened. Once the sides and back are addressed, the patient is positioned on the back. Now to treat there are two options. One is to combine belt lipectomy with an abdominal contouring tummy tuck. If you already had a tummy tuck or there is no need for abdominal contouring the other option is to conjugate lipectomy with an inner thigh lift. Your surgeon will discuss both these options with you before the surgery.
4. Closing the incision
To control swelling your surgeon will close the incision over the drains in multiple layers. Within the underlying tissues, deep support sutures are made to help in the formation of underlying contour. The incision is closed with tapes, adhesives or sutures.
Result/ What to expect?
The patient is transferred to the recovery room after the surgery. On waking up, you will find that surgical drains are placed within the incisions to drain the excess of blood and fluid. Compression garments are placed at the time of surgery or afterwards to support the suspended tissues, reduce swelling and smoothen or flatten the skin. More likely you are to spend at least two days in the hospital. Once the doctor is assured that your condition is normal, you are sent home. There is a pain after the anesthesia wears off and so painkillers are given. If the pain is unbearable consult your doctor. Swelling and bruising remain for weeks to months. If you have steri-strips on your incisions, they can get wet in the shower. In next 7-14 days, they will peel off on their own. If they do not fall after 14 days, remove them gently. Until dressing is removed, it is advised to take a sponge bath. The dry dressing is applied if wounds are oozing and needs to be changed every day. Meet your surgeon for follow-ups and removal of drains and non-dissolvable sutures.
The patient may return to light work in 2 weeks after the procedure. It may take 3-6 weeks for complete recovery. After six weeks you will be able to return to more active physical activities. The scar is visible but fades away with time and is hidden in the bikini line.
Results are immediate but are apparent only after the swelling subsides. Effects are long-lasting, but you need to maintain a stable and a healthy weight.
Precaution After Belt Lipectomy:
For fast recovery following precautions are to be taken after the surgery:
Sleep using pillows to minimize pressure on the incisions, facilitate thinner scars and reduce the pain.
Avoid strenuous activity and lifting heavy weight for one and a half months.
Avoid sports contact during the recovery period.
Do not wear tight clothing.
Do not smoke for six weeks post surgery.
Drink plenty of water( At least 3 liters in a day). This will prevent constipation.
Do not soak incision sites for two weeks post surgery. Take pain medications and antibiotics as prescribed.
Do not drive until your surgeon gives you a green signal.
Take rest and nap throughout the day for the first few weeks. Do not exhaust yourself.
Walk slowly for a few times in a day to prevent a blood clot.
You will be on a liquid diet for the first day which is followed by light diet for a few more days. Resume slowly to your regular diet as instructed by your doctor.
Avoid taking NSAIDs and thinning blood medicines.
Follow instructions given by your caregiver on how to sit or to walk.
COME AS YOU ARE,

LEAVE AS YOU WISH.
Book An Appointment