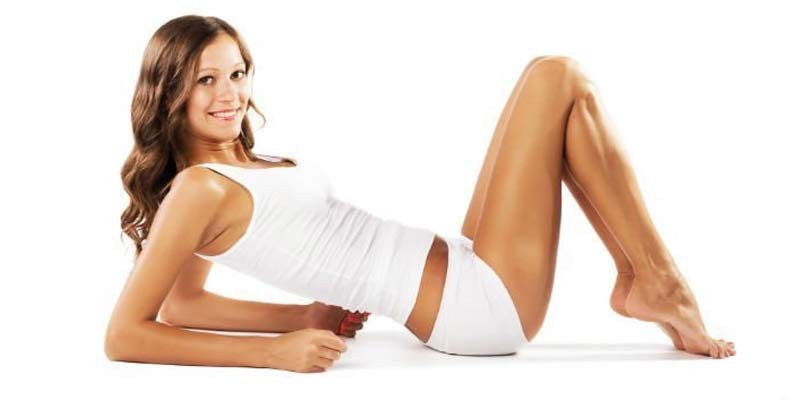 Body contouring is a range of cosmetic surgeries done to enhance and rejuvenate the appearance of arms, legs, back, chest, and torso. Whether you have an excess of fat built, or you want to diminish the signs of aging body contouring is for you.
A wide variety of body contouring procedures such as implants or body lift and minimally invasive procedures such as sculpting are available. Which one is best for you is decided on your aesthetic requirement and budget.
One of the leading body reshaping procedure is 'body contouring with silicone implants'.
Body Contouring With Silicone Implants
Body contouring with silicone implants has become a more excepted and popular method. It facilitates the enhancement of specific body parts and provides long lasting augmentation. It increases shape, size and definition of the treated body part .
Silicone or dimethylsiloxane implants are a synthetic polymer and come in the form of gels, rubbers and fluids.
Silicone implants are of two types solid and liquid. Solid silicone implants for body contouring are flexible, durable, soft, reliable and safe. Unlike liquid silicone implant that is used for breast augmentation, there is no risk that they can leak out. Also, there is no clinical finding of cancer from a solid implant or even a liquid one. It is a safe procedure that gives a long outcome.
Different anatomical regions can be corrected with the help of silicone implants such as pectoral, calf, gluteal, deltoid, biceps, trapezius and triceps. For a successful implant placement; location and proper pocket dissection are paramount.
Types:
Body contouring implants can be divided into two categories:
Generic implants- Such as pectoral implants, calf implants and buttock implants.
Unique implants- Such as cosmetic hip and thigh implants, abdominal implants, deltoid implants and bicep/triceps implants.
Causes Of Body Contouring With Silicone Implants
Silicone body implants are used for aesthetic reasons as well as to correct functional issues. Pectoral implants, deltoid implants, bicep or triceps implant and calf implants are also used to address injury related and genetic problems. They help to deal with reconstructive and debilitating congenital issues. On the other hand, silicone implants when used for aesthetic improvement, boost self-confidence and improves self-image.
Precautions Before Body Contouring With Silicone Implant
In general, inspite of what implant is to be placed, you need to follow the instructions mentioned below to prepare yourself for body contouring with silicone implants:
1. Quit smoking two weeks before the procedure is scheduled.
2. Quit alcohol a week before implant placement.
3. Avoid taking anti-inflammatory medicines and herb from 2 weeks prior to surgery.
4. Lab tests and physical examination is done to ensure you are fit for silicone implant.
5. If you have an allergy, had surgeries in the past, any chronic disease or if you are taking any medicine in the present notify your surgeon.
6. If you fall sick before surgery, inform your surgeon so that he/she can decide after evaluating your health condition whether you are fit for body contouring with a silicone implant.
7. On the day of implant placement bring an adult with you to drive you back home and also arrange someone to stay with you a few days.
8. Do not consume anything after the midnight before the surgery.
Implant Options:
1. Pectoral Implants- Pectoral implants help to firm, enlarge and shape the chest muscles. It allows a natural appearance of your chest when the pectoral muscles are relaxed or flexed.
Prerequisites/ Why To Have Pectoral Silicone Implant placed:
Candidates for pectoral implants are:
Men who are unable to achieve chest development they desire inspite of frequent exercise.
To improve chest contour
To correct underdeveloped pectoral muscles that make you self-conscious
Asymmetrical chest
Pectoral implants may also be used to correct congenital deformities such as Spina Bifida, Pectus Carinatum and Pectus excavatum.
Procedure:
The incision is made in the axillary region.
To create a pocket beneath the pectoralis major muscle blunt dissection is done.
The implant is placed in the pocket.
With absorbable sutures, muscle lining is closed
With subcuticular sutures, skin is closed.
What To Expect/Result:
The patient is not allowed to lift their arm for two days post surgery. After the procedure,the small dressing is placed under the arms that is removed in a week or 10 days. After the dressing is removed,gentle exercise is recommended to improve the range of motion of arms.In a week or two you will be able to resume the use of upper body and in a month full pectoral muscle activity may be recommended.
2. Butt Silicone Implant- Butt implants are flexible solid devices filled with silicone. Buttock implant can be directional (teardrop shape) or non-directional (round implant to provide a uniform projection.
Prerequisites/ Why To Have Butt Implant Placed:
Individuals with flat butts who wish to lift shape and enlarge the buttock mounds.
Your butt is too small in proportion to rest of the body
Clients in whom diet or weight training has proved ineffective in shaping and creating fuller butts.
Weight loss or ageing has left your butts flat, loose and sagging.
Procedure:
The procedure is done under the effect of intravenous sedation or general anaesthesia.
The incision is made along the centre of the sacrum in butt crease.
A small pocket is created above the gluteal muscle, and the silicone implant is placed.
The incision in the butt tissue is closed with layered sutures.
Skin is closed with surgical tapes.
What To Expect?
After the implant is placed,a compression garment is applied for the implant support. Swelling and bruising is temporary and subsides in about three months. Results are apparent after the swelling subsides. You will be able to walk after the implant is placed. You are recommended not to sit until sutures heal. After three weeks you can drive by placing a pillow underneath. In 8-10 weeks you may resume your normal activities. Full recovery takes several months.
3. Calf Silicone Implant- Calf augmentation with silicone implant increases the size and the shape of the patient's calf. It tones and defines the lower leg. Both solid silicone and silicone gel calf implants are available. Silicone gel calf implants is best suited for the general population and is available in symmetrical sizes. Asymmetrical calf implants are more suited for bodybuilders. Solid silicone implants leave a palpable edge if placed close to the surface.
Prerequisites/ Why To Have Calf Silicone Implant placed:
You are unable to achieve toned lower leg muscle with exercises.
Men may consider calf implant to emphasize bulk of calf muscle.
Females may consider calf implant to proportionate lower legs with the thighs.
If You are a bodybuilder and not satisfied with the calf development achieved through exercise.
To correct the imbalance caused by birth or physical defects such as spina bifida or clubfoot.
Procedure:
First of all your legs will be measured to determine the right sized silicone implant for you.
On the day of surgery general anaesthesia is given.
You are placed in the prone position.
At, the back of knee incision is made covering the gastronemius muscle through the skin and fascia.
The tibial nerve is located so that the procedure can be continued without concern.
A snug pocket is made in the muscle and fascia and implant is inserted into it.
The incision is closed with sutures.
Result/What To Expect?
After the procedure, the incision site is bruised,and lower leg is swollen. There is pain and discomfort that is managed with medicines. For the first two days get up and walk to the bathroom only with assistance. Keep your legs elevated to reduce trouble and swelling. The dressing is removed on the second day, and you are encouraged to walk a few times in a day. For a week you will be walking stiffly. You will slowly be able to walk a greater distance. You will be able to walk normally by 2nd to 3rd week. Avoid running, weightlifting and biking for 1-2 months. In 4- 6 weeks resume regular activities.
4. Bicep and Tricep Silicone Implants- Bicep and Tricep augmentation is an aesthetic procedure to increase the fullness in the upper arm and to create muscular definition. It is useful for males and females who after extensive muscle injury or conditioning are unable to achieve upper arm toning.
Prerequisites:
Muscle mass augmentation is required following an injury
Males and females who are unable to achieve upper arm toning even after extensive muscular toning.
To create muscular definition in the upper arm or increase the fullness of upper arm.
Females who want a more sculpted upper arm
Males in whom workout is not giving the desired effect (lower arm toning) on bicep and tricep muscles.
Procedure:
General anesthesia is given to the patient
The incision is made in the armpit or upper arm to create a pocket in which the implant is inserted.
After being placed the implant is secured under the bicep and tricep muscles.
What To Except/ Result?
The result is instantaneous. There will be a moderate pain for 1-2 days that is managed by painkillers. The incision site is covered by bandages for two weeks. Within four weeks you will be able to resume your regular activities. During the recovery period(2-3 days) the patient is not allowed to lift arms. After the dressing is removed in a week, you are encouraged to do gentle exercises to improve the range of motion. Within a week the physical use of the upper body is resumed and in a month full muscular activity can be commenced.
5. Deltoid Silicone Implants- Soft and solid deltoid silicone implants are placed for shoulder augmentation. It emphasises the appearance of the shoulder region. The deltoid implant is considered for both reconstructive and cosmetic reasons.
Prerequisites / Why To Have Shoulder Augmentation With Silicone Implant:
Men who want to add an additional bulk and definition in upper arm even after spending hours in the gym.
Reconstruct shoulder following trauma or injury
To correct deformities.
To provide natural symmetry
Procedure:
The whole method takes not more than 2 hours.
Intravenous sedation is given
2-3 inch incision is made near the proximity of junction of scapula bone and clavicle, little behind the shoulder.
Fascia is exposed by elevating the skin away from the deltoid muscle.
To create a sub-muscular pocket deltoid body is retracted, and fascia is exposed.
A pocket is formed below the medial surface of deltoid little above the humerus bone surface.
The implant is placed and sutured in the pocket.
Incision is closed with suture
Result:
For a few weeks after the procedure, you will find it difficult to elevateyour arms. Th condition will improve in a month as implant settles,and the deltoid muscle is stretched over the implant. In 4-6 weeks you can return to daily exercise and workout. Full healing takes six months. Also, the chances of infection is minimal.
6. Hip And Thigh Implant- Hip and thigh implants are flat silicone slice considered depending on the area they are placed. They provide a visible curve outward and enhance the appearance of the pelvis area.
Prerequisites / Why To Have Hip And Thigh Implant Placed:
An individual who has a deficient outward body line on the hip and thigh areas.
Female with more muscular and angular athletic lines and wants a softer curvature.
A client who has undergone sexual reassignment
Women who want to look good in fitted clothes.
Diet and exercises are not enough to get the hourglass figure.
Procedure:
Local anaesthesia or intravenous sedation is used.
A small 3 cm incision is made near the Greater Trochanter below the hip bone.
The implant is placed under the fascia of the nearby muscle.
The incision is closed.
Result/ What To Expect?
It is a safe procedure. Implants are not placed deeply into the tissues, so there is little chance of complications. For a month you are required to wear a compression garment and avoid strenuous activities. Regular walking is resumed the day after the surgery, and you can return to work and light exercise in 2 weeks.
7. Abdominal Implants- Abdominal implants also known as six-pack implants is an alternative to abdominal etching. It mimics the six-pack look. The implants are designed flexibly to move with the bodily activities and are designed to conform to the underlying muscles. They feel natural to touch. In some cases, this procedure is done in conjugation with tummy tuck before the placement of implants.
Prerequisites / Why To Get Abdominal Implants placed:
Men who are healthy but are unable to achieve desired muscle tone with exercise and dieting.
To get sleek-cut contoured abs
To get defined six pack abdominal muscles.
Procedure:
General anaesthesia or intravenous sedation is given.
The method involves an incision at the belly button.
Through the incision, 6-8 individual implants are placed over actual musculature of the client.
Result:
It is a minimally invasive procedure.Bruising, swelling and temporary aches are normal and subside in 7-10 days. You will be able to resume to light activities in 2-3 days. In 4-6 weeks you may resume strenuous activities.
COME AS YOU ARE,

LEAVE AS YOU WISH.
Book An Appointment